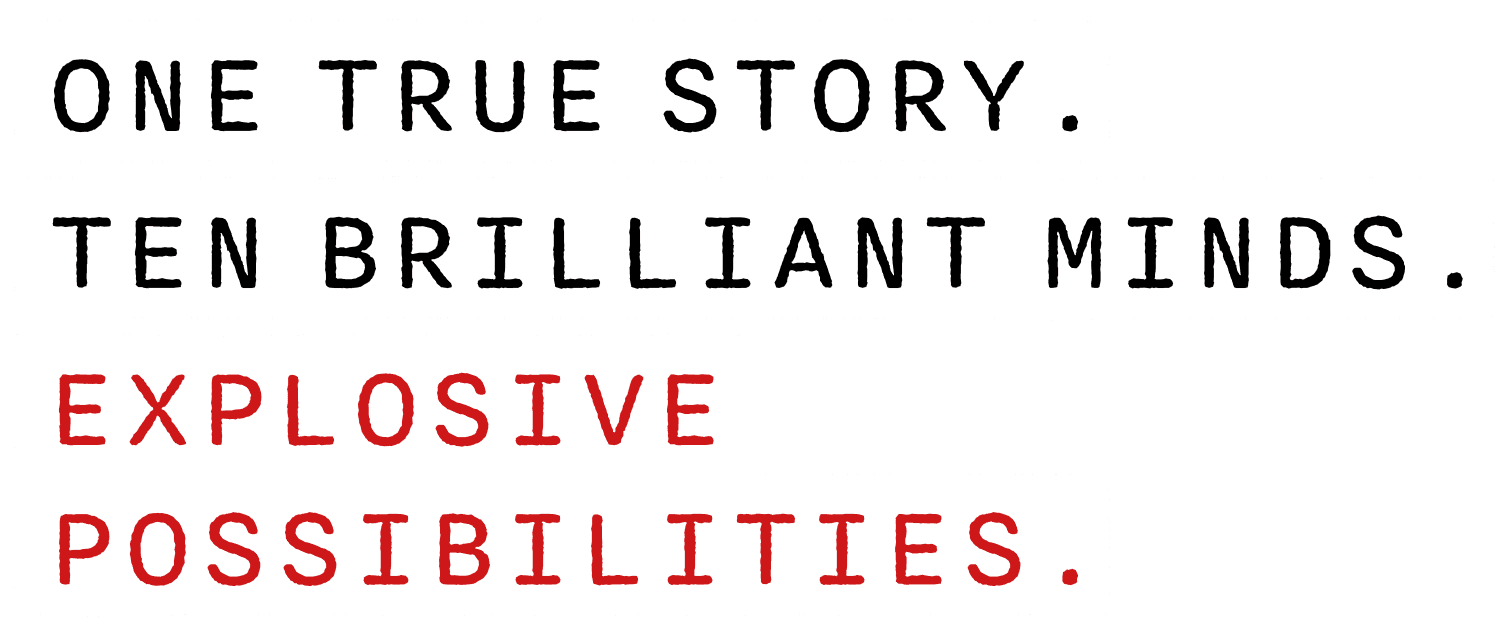 15 SEPTEMBER - 21 OCTOBER 2023
SOUTHWARK PLAYHOUSE ELEPHANT
It's the close of World War II – the dawn of the atomic age. The Allies have captured Germany's ten foremost nuclear scientists and sequestered them deep in the English countryside to discover the answer to a life or death question: how close are the Nazis to making an atomic bomb?
Based on actual transcripts of secretly recording conversations and telling the other side of the Oppenheimer story, Alan Brody's award-winning play delves into the darkest corners of human ingenuity. Filled with explosive possibilities, Operation Epsilon shines a light on the ethical complexity of scientific discovery… and its potential for catastrophic consequences.
Directed by Andy Sandberg and featuring an exceptional ensemble of 11 actors, this gripping, once-classified true story makes its U.K. premiere at Southwark Playhouse Elephant.
PRODUCTION & DEVELOPMENT HISTORY
Alan Brody's Operation Epsilon received its first reading as part of the Catalyst Collaborative at MIT (Boston) in 2008, followed by a workshop reading in New York in 2010, directed by Andy Sandberg. The play was subsequently developed in a 2011 workshop at the Asolo Repertory Theatre (Sarasota, FL) prior to receiving its world premiere production in 2013 with the Nora Theatre Company at Central Square Theater (Cambridge, Massachusetts). This celebrated production played a twice-extended, sold-out engagement and received rave reviews. The U.K. premiere at Southwark Playhouse marks the 10th anniversary of this play's world premiere production in the United States.
Described as Twelve Angry Men meets Copenhagen, the critically acclaimed Boston production won four IRNE Awards, including Best New Play (Operation Epsilon), Best Director (Andy Sandberg), Best Ensemble, and Best Scenic Design (Janie Howland), among other recognitions.
THE OTHER SIDE OF THE OPPENHEIMER STORY…
Operation Epsilon tells the true story of Germany's leading scientists who were held captive in England by the Brits and Americans at the end of World War II. Based on actual transcripts of secretly recorded conversations in 1945, this lesser-known true story tells the 'other side' of the Oppenheimer story.
While the Manhattan Project was underway, Oppenheimer and the Allies acknowledged that German science was far more advanced, and they feared the Nazis could be on the cusp of truly catastrophic power. Operation Epsilon explores how these ten German scientists – including Nobel Prize winners Werner Heisenberg, Otto Hahn, and Max Von Laue – were grappling with the same ethical and political complexities of advancing science that Oppenheimer and his team were facing in America… and the devastating human consequence of their discoveries.